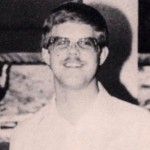 [Webmaster's Note: Rev. Francisco Schulte (left) should step forward, tell the truth, and offer to testify in this matter.]
Convicted murderer Reinaldo Rivera files appeal…
Convicted serial killer and death row inmate Reinaldo Rivera has begun his last round of appeals.
On Tuesday, Rivera filed a petition for a writ of habeas corpus in U.S. District Court in Augusta. The action orders that he be taken before a court and places the burden of proof on those detaining him to justify the detention.
Rivera has exhausted the appellate process in Georgia's courts since a Richmond County Superior Court jury convicted him of murder and other charges and voted in favor of death as punishment for the brutal slaying of 21-year-old Army Sgt. Marni Glista.
Rivera stood trial only for Glista's Sept. 9, 2000, killing, but he confessed to and was charged in the slayings of three other young women.
Read Entire Article… Here
Convicted murderer Reinaldo Rivera files appeal in U.S. District Court in Augusta
The Augusta Chronicle
By Sandy Hodson
Staff Writer
Friday, Sept. 13, 2013 6:02 PM
(Visited 1,198 times, 1 visits today)