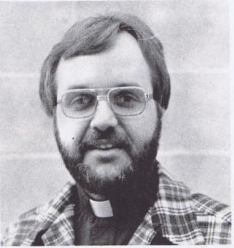 The prior of the monastery at Saint John's Abbey has stepped aside because of an allegation of sexual misconduct involving a former student at Saint John's Preparatory School, according to a spokesperson for the abbey in Collegeville, Minn.
View entire MPR article… Here
The Rev. Tom Andert will "step back from public ministry and from his work until an investigation is completed," the Rev. Aelred Senna, the abbey spokesperson, said in an email to MPR News.
Senna said he did not know if the abbey had reported the allegation to law enforcement. "It is our policy to do that," he said.
However, local law enforcement have no record of any report, according to Lt. Jon Lentz, of the Stearns County Sheriff's Office, who searched records for the sheriff's office and local police.
The decision to remove Andert as the prior of the monastery came in response to a letter sent earlier this month from a former student at Saint John's Preparatory School, according to Senna.
"The letter alleged sexual misconduct by Father Tom Andert, but had very few details," Senna said. "In spite of the lack of detail in the allegation, we have implemented our policy … and referred the letter writer to a Victim's Advocate and offered support for counseling."
The allegation "dates back to more than three decades ago," he said.
Abbot John Klassen appointed the Rev. Bradley Jenniges last week to serve as the interim prior of the monastery.
Senna declined to provide further details about the complaint. He said the abbey had referred the allegation to its review board for investigation.
"In fairness to all involved and because the complainant requested strict confidentiality, we will be releasing no further information until a determination of fact can be made," he said.
View Entire Article… Here
Monastery prior steps aside pending investigation
Madeleine Baran
MPR.org
Aug 20, 2015
(Visited 1,340 times, 1 visits today)