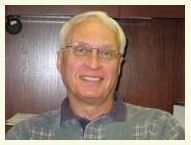 "Dan Ward is a very sick and dangerous man. The monks at Saint John's Abbey have put him in a powerful position and they will live to regret it! He has hardly ever spent any time living at the Abbey and if you look at his history, SJA have virtually given him an open check book to go out and live his own life. The problem is that he has destroyed other people's lives along the way!" – Former Monk, St. John's Abbey in Collegeville
A former monk from St. John's, who does not want to be identified, recently sent several emails about Fr. Dan Ward to this web site. His quote (above) and two more (below), underscore the type of monk who was allowed to remain while good men, with true callings, left the monastery.
"…a horrible abuse of power from a man in desperate need of help, but could never admit it. His arrogance and thirst for control everyday was obvious."
"He is a snake and a liar who uses his power to destroy victims."
This monk wasn't the first to speak out against Fr. Dan Ward.
Update: More Victims Come Forward
On June 28, 2005, a former monk claimed in an email and later confirmed in a phone conversation that one of his monastery classmates was a victim of misconduct by Fr. Dan Ward.
In 2007, a former monk claimed in a phone conversation Fr. Dan Ward had "relationships" with many males and females. Not all, according to this source, were consensual.
On March 1, 2007, a email was sent to Abbot John Klassen. The email included: "Dan Ward's name has come up one three separate occasions… Information includes misconduct with a male student, with the wife of an employee, and a woman outside the University."
In May of 2010, a current monk at St. John's spoke of Dan Ward's relationship with one the nuns at St. Ben's. The nun wanted their relationship to continue. Ward did not. Ward, the elderly monk said, "broke her heart".
In July of 2010, a former employee at St. John's University said that Dan Ward was known to have had relationships with several woman. The employee then provided information about other monks who were in "relationships" with women as well, including Gordon Tavis (IJ) and Dan Durken (DS).
On November 21, 2010, a priest claimed that Fr. Dan Ward had knowledge of his multiple acts of misconduct, including misconduct with at least one St. John's student in early 1980's.
On November 23, 2010, we received an email and later spoke to a woman who knew Dan Ward quite well. "I know that Dan Ward at the time I met him was in a relationship." She also said, "I ache at the thoughts of other women being used."
Fr. Dan Ward was a key player in the cover up of Fr. Tom Gillespie's misconduct in St. Joseph.
Fr. Dan Ward was a key player in the cover up of Br. Jim Phillips' misconduct at St. John's.
Fr. Dan Ward was a key player in the cover up of Fr. Francisco Schulte's misconduct in multiple locations.
If you have credible information regarding Fr. Dan Ward, please contact law enforcement or use the feedback link (above).
(Visited 396 times, 1 visits today)