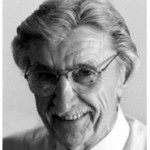 Dr. Anthony Tabor was a member of the Saint John's University Counseling Service staff in the late-1960's and 1970's.
At least one Saint John's student has alleged sexual misconduct by Dr. Anthony Tabor.
In addition to misconduct at Saint John's, there's this:
The following is an excerpt from a 1981 document from the State of Minnesota Board of Psychology regarding Dr. Anthony Tabor (referred to as "Licensee", below).
State of Minnesota Board of Psychology
6. Licensee does not contest the facts hereinafter and grants that the Board may, for the purpose of reviewing the record as indicated in paragraph 4 herein, consider the following as true, without prejudice to him in any current or future proceedings of the Board with regard to these or other allegations:
a. In 1977 while counseling an admitted homosexual, Licensee permitted this client to kiss him a number of times and Licensee placed his hand over the clothed groin area of the client;
b. During the course of a counseling relationship with a client in 1980, Licensee embraced, hugged and kissed this client and allowed him to lower his trousers so as to show Licensee a large surgical scar and to demonstrate that he had only one testicle;
c. Licensee states that at no time did he intend on engaging in homosexual activities with either client referred to in paragraph 6.a and 6.b, but in attempting to demonstrate care, concern, and friendship with the clients, he exercised poor judgement;
d. Subsequent to the events referenced in paragraphs 6.a and 6.b, hereinabove, Licensee voluntarily undertook therapeutic counseling with respect to analyzing any of his own personal problems and resigned from the Central Minnesota Mental Health Center in St. Cloud, Minnesota, a facility at which he had been employed for 18 years.
View the entire document as a PDF… Here
(Visited 1,176 times, 1 visits today)