See Also: Recommended Web Sites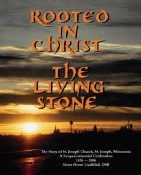 Rooted in Christ
The Story of St. Joseph Church, St. Joseph, Minnesota
Sister Owen Lindblad, OSB
"On February 23, 1996, Father Tom was gone. Some recall that there may have been some explanation given by Abbot Timothy, OSB, of Saint John's, but nothing that really answered people's questions."
---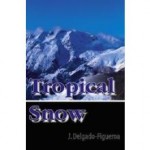 Joseph Delgado
Semi-autobiograpical novel by a former St. John's Abbey monk.
---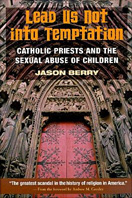 Lead Us Not Into Temptation
Berry, Jason
Berry, a New Orleans journalist, tips over a religious rock and finds a nest of corruption, deceit, and despair. Despite a hyperventilating foreword by Andrew Greeley ("perhaps the most serious crisis Catholicism has faced since the Reformation"), this proves to be a temperate, detailed investigation of a religious tragedy: pedophilia among Roman Catholic priests. According to the statistics given here, perhaps two percent of them lust after children; what shocks is that any man devoted to pastoral care would act on such impulses, and that local Church authorities sometimes covered up the evidence.
---
Sex, Priests, and Secret Codes: The Catholic Church's 2,000-Year Paper Trail of Sexual Abuse
Thomas P. Doyle, A.W. R. Sipe, and Patrick J. Wall
The Doyle-Sipe-Wall report clearly demonstrates a deep-seated problem that spans the Church's history. Sexual abuse of minors and vulnerable adults by Catholic clergy burst onto the American scene in 1984. Revelations about such abuse since then have confirmed that this tragedy is not limited to the U.S. Catholic Church, nor is it a new phenomenon that grew out of so-called secularizing trends of the late twentieth century.
---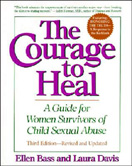 Courage to Heal: A Guide for Women Survivors of Child Sexual Abuse
Ellen Bass, Laura Davis
An inspiring, comprehensive guide that offers hope and encouragement to every woman who was sexually abused as a child – and those who care about her. Although the effects of child sexual abuse are long-term and severe, healing is possible. The authors weave personal experience with professional knowledge to show the reader how she can come to terms with her past while moving powerfully into the future.
---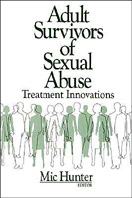 Adult Survivors of Sexual Abuse: Treatment Innovations
Mic Hunter
Offering useful treatment innovations, this volume opens with a clear review of dynamic theories that provides a solid introduction to understanding and treating adult survivors of sexual abuse. What follows are three chapters dealing with various sexual problems of adult survivors, including sexual dysfunction and sexual compulsivity. The final part of this practical book examines clients with special needs – the very difficult survivor with personality disorders, chemically dependent survivors, male survivors, and partners of survivors.
---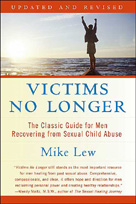 Victims No Longer: The Classic Guide for Men Recovering from Sexual Child Abuse
Mike Lew
The first book written specifically for men, Victims No Longer examines the changing cultural attitudes toward male survivors of incest and other sexual trauma. Now, in this Second Edition, this invaluable resource continues to offer compassionate and practical advice, supported by personal anecdotes and statements of male survivors.
---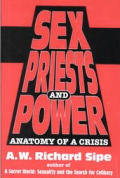 Sex, Priests, and Power: Anatomy of a Crisis
A.W. R. Sipe
Richard Sipe examines the continuing sexual crisis facing the Catholicm Church today. Has the storm of publicity and controversy caused the church to acknowledge any of the accusations? Will the church accept statistical evidence or alter the way in which it trains its clergy? How has it come to grips with reforming or retraining abusers? Has it acknowledged the spread of AIDS among its ranks? Why does the church oppress women and react with hostility and fear towards them? Sex, Priests, and Power: Anatomy of a Crisis addresses these and other questions.
---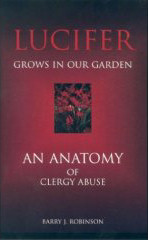 Lucifer Grows in Our Garden: An Anatomy of Clergy Abuse
Barry Robinson
Barry Robinson peels back the conspiracy of silence regarding one of the institutional church's hidden shames: the systematic abuse perpetrated against members of the clergy. Any victim of gossip, fear-mongering and bureaucratic hypocrisy, the kind that happens in any corporate institution, will find much with which to identify in this book. Not only will readers be enlightened, they will also be inspired and ultimately encouraged; for, in the end, this is the tale of one man's refusal to be vanquished by the evil done in high places.
---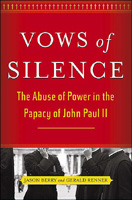 Vows of Silence: The Abuse of Power in the Papacy of John Paul II
Jason Berry
Going deep behind the headlines about scandals in the Catholic Church, Jason Berry and Gerald Renner's Vows of Silence follows the staggering trail of evasions and deceit that leads directly to the Vatican — and taints the legacy of Pope John Paul II. Based on more than six years of investigative reporting and hundreds of interviews, this book is a riveting account of Vatican cover-ups and the tumult they have caused in the church worldwide.
---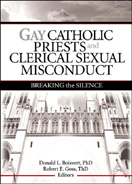 Gay Catholic Priests and Clerical Sexual Misconduct: Breaking the Silence
Donald L. Boisvert (Editor), Robert E. Goss (Editor)
Gay Catholic Priests and Clerical Sexual Misconduct: Breaking the Silence is a compelling indictment of Roman Catholic teachings on homosexuality and sexuality. Inspired by The Silence of Sodom: Homosexuality in Modern Catholicism, Mark Jordan's controversial examination of homoeroticism in American Catholic culture, this groundbreaking book examines how the current crisis of clerical abuse affects and stigmatizes gay priests living in a climate of hysteria and condemnation. The book's contributors, an eclectic mix of scholars and clerics, question whether the church can survive centuries of secrets and scandals.
(Visited 3,621 times, 1 visits today)