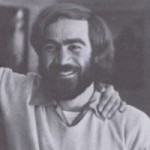 According to Abbot John Klassen in June of 2010, former Prep School teacher Steve Pavkovich is not allowed at St. John's. When asked in 2010 why Pavkovich was still visiting campus from time to time, Klassen responded, "shouldn't be." This "restriction" dates back several years and was put in place after allegations of misconduct, involving one or more female victims at St. John's Prep School, were made.
In this 2005 photo (below) taken at the class of 1970's 35 year reunion, Pavkovich is in the front row, wearing shorts, fourth from the left. St. John's attorney Mike Ford is standing behind Pavkovich in the yellow shirt.
If you have information about misconduct by Steve Pavkovich, please contact law enforcement or click here.
(Visited 2,258 times, 1 visits today)